When you're planning your storage project, one issue that can slow down the process is not knowing what unit size is best for what you need to store. You can measure your items and do the math yourself, but it doesn't take the way you arrange your items into account, among other factors.  That's why we recommend using our storage calculator before reserving your unit.  
First, make a list of the items you will be storing.  Second, estimate how many boxes will be packed in your unit.  Third, just select the items you plan to store from the lists provided along with their quantities. You'll see a visual representation of your ideal unit that suggests the best way to arrange your items to maximize space.  Remember to leave room if you will need to move around. Try it!
Rent a Storage Unit Today!
Bed, King Size
approximately 70 cubic feet
Bed, Double Size
approximately 55 cubic feet
Bed, Single
approximately 40 cubic feet
Bed, Bunk (set of 2)
approximately 70 cubic feet
Dresser, Chest of Drawers
approximately 30 cubic feet
Cedar Chest
approximately 15 cubic feet
Ironing Board
approximately 10 cubic feet
Side Tables
approximately 10 cubic feet
Wardrobe Boxes (30 hangers)
approximately 10 cubic feet
Mirror
approximately 10 cubic feet
Size Suggestion
To receive a size suggestion, select the items you wish to store.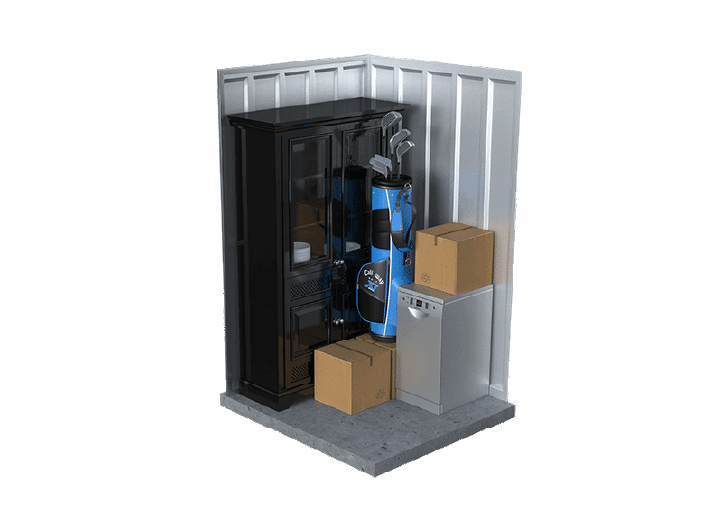 Check Out What Our Customers Are Saying
"
"
Jenny Hernandez
on 09/18/2023
Great Customer Service, Angel Tineo. Made My Search easy didn't have shop around for storage place. Thank you Jenny H.
"
"
Naomi Taisakan
on 08/31/2023
If there is something you're needing to store you need to look no further. Texas Mega Storage has that "Texas hospitality" everyone talks about. That comfort love. Ms. Rochelle & Mr. Angel are the BEST! They are absolutely so phenomenal that I would stay just to keep their friendship. Remember, you get what you pay for… Right here is Quality & Security. Thanks guys! Keep that energy going! It attracts more wonderful people y'all's way!
"
"
Jayde Hartley
on 07/21/2023
Such a friendly storage rental place. Richelle was so welcoming and informative. Great prices & great people.